October 29, 2010 in Interviews, Music, Technology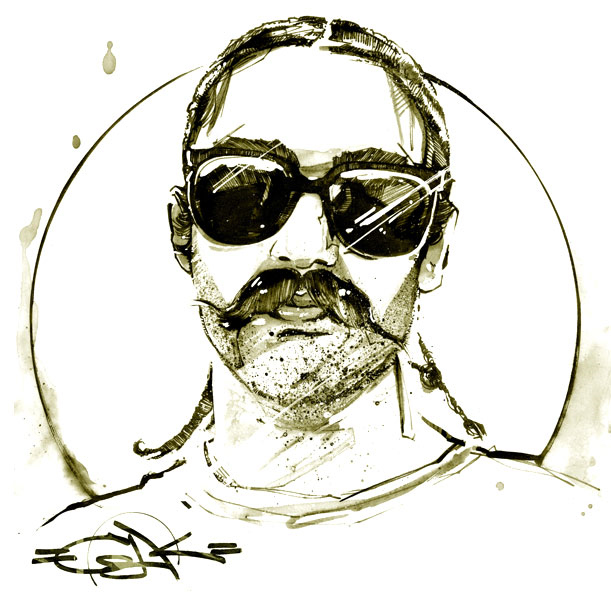 William Bensussen (aka "The Gaslamp Killer") has been tearing up stages and DJ booths since he was 17, infiltrating and wrecking the, otherwise, fairly orthodox "dance club" scene of San Diego's Gaslamp district.  In 2006, he relocated to Los Angeles and helped found the Low End Theory weekly that now serves as the epicenter for U.S.-based experimental beats.  Generously borrowing from a wide range of genres, GLK blends hip-hop, dubstep, jazz, and just about anything else into high-energy, schizophrenic sets characterized by fast cuts, chest-crushing bass, and gritty top-shelf beats.   Although mostly known for his DJ sets and mixes, Bensussen has also dabbled in production, collaborating with label-mates Flying Lotus and Daedelus in the past, and, more recently, with Gonjasufi on the critically acclaimed A Sufi And A Killer.   His most recent project, the Death Gate EP, just came out on Flying Lotus' Brainfeeder label this past month, and blends deep bass lines with dirty analog drums patterns, twisted ethnic samples, and dreamy, distorted synth lines.  The album includes guest appearances by Gonjasufi, San Francisco-based DJ/producer Mophono, and LA keyboard wiz Computer Jay.
I sat down with The Gaslamp Killer before the "Magical Properties" show at 103 Harriet in San Francisco on October 15th.  The tour featured other Brainfeeder/LA acts such as IDM pioneer Daedelus, dubstep producer/DJ 12th Planet, and Brainfeeder newcomer Teebs.  The lineup encompasses much of what is so exciting about the LA scene- off-kilter beats, powerful bass, record-crate samples, and plenty of weirdness.
- Davis Memes