January 14, 2012 in Interviews, Music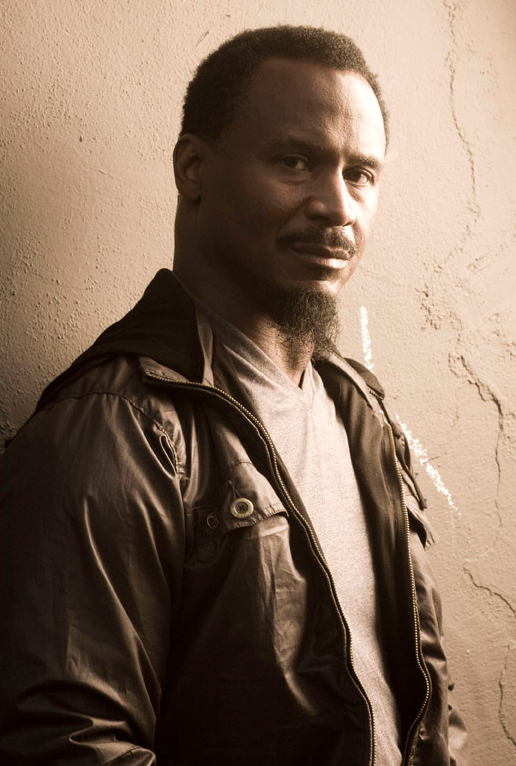 Karl Denson is arguably one of the hardest working musicians on the scene, successfully building a name for himself over the last 2 plus decades.  His early days -circa the late 80s / early 90s -found him playing sax for Lenny Kravitz, which opened a lot of doors for his own career and gave him exposure to the music industry and life on the road.  After his years with Kravitz, he worked with trombonist, Fred Wesley (James Brown, Maceo Parker Band, Parliament Funkadelic) and went on to release a series of jazz records on his own.  Then, as  jazz began to "turn soft", Denson needed to forge his own path further.  [This is not unlike how Skerik, who grew up playing sax in Seattle alongside Kenny G, went on to start a project called the Dead Kenny-Gs, which he refers to as a "free-jazz version of The Melvins"]
Having grown up in Orange County, CA, Karl linked up with DJ Greyboy in San Diego and the duo began fusing together acid jazz grooves and beats.  By 1995, the project had acquired guitarist Elgin Park (aka Michael Andrews), organist/keyboardist Robert Walter, bassist Chris Stillwell, and drummer Zak Najor.  This marked the birth of the now-legendary Greyboy Allstars, as well as their classic album, West Coast Boogaloo (feat. Fred Wesley).
Always prolific and ever evolving, Karl thrived in several more projects, began fronting Karl Denson's Tiny Universe, and has continuously popped up and found homes with everybody and anybody in the jamband circuit over the years.  His resume is a mile long and, most recently, he's performed with the likes of such acts as Slightly Stoopid and none other than PUBLIC ENEMY!  Every great festival that I've been to has included some incarnation of Karl Denson; whether it's a late night, post-Phish Halloween show, KDTU set, or just the saxophonist jamming with a seemingly unlikely bluegrass band – he is up to his eyeballs in music!  Through it all, one of the most impressive things about this man is the balance that he maintains between heavy touring and being a father/husband.  He specifically structures his tours to maintain this balance and one can tell from being in his presence that he truly knows how to keep all of his passions equally in check.
Once I heard that Karl Denson's Tiny Universe was going to be covering the Rolling Stones album, Sticky Fingers in it's entirety, with additional guitar work by New Orleans slide-guitar extraordinaire, Anders Osborne , I knew that Seattle and the rest of the cities on this tour were in for a treat.  Not only did the band absolutely tear apart the Stones album with deep heart and soul, but the KDTU second set revealed the ever evolving nature of Karl's own music.  The show was incredible and we even got the rare opportunity to ask Denson a few questions between sets.
-Joel Ott Read the rest of this entry →