April 13, 2009 in art, Global Destruction, Movies / Television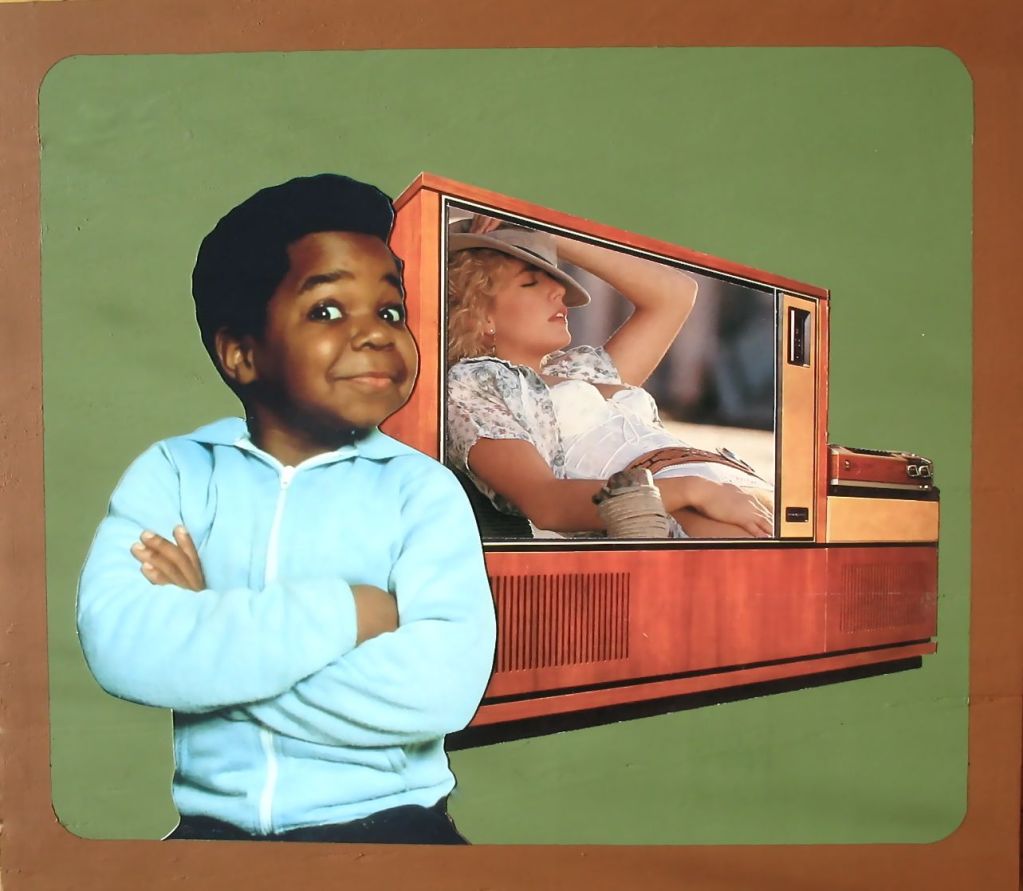 You may have seen last month's post where we featured the video of Alex Pardee illustrating "S.Urkel Jerk", his demonic portrait of Steve Urkel.  If so, you probably also read that the work was created for a TV themed exhibit entitled Idiot Box which was scheduled to commemorate the 5 year anniversary of Gallery 1988 in LA.  The group exhibit will continue to run until April 23rd so, if you are in the Los Angeles area, we recommend that you take full advantage and go check out the show in person.  If you are like the rest of us who are unable to make it in person, don't worry; you are not completely out of luck.  In fact, you can purchase one of the pieces from the show to display in your very own study, rumpus room, nursery, bathtub crank meth lab or Winnebago.  Images of the featured works were recently made available to the internet world and we have chosen to display a few of them here that really popped out at us and made an impression.
The image above, featuring child star tragedy Dana Plato (R.I.P.) giving herself a "different stroke" in her Playboy spread, was created by Netherland.  It is an acrylic, collage, and resin work on wood called "Proud Brother".  Due to being one of the less elaborate pieces construction-wise, the piece was modestly priced at $250 and has already sold.  According to Netherland's website, the buyers of the piece were Chelsea Handler and her boyfriend, Ted Harbert (CEO of E!).
Here are a handful of the other current pieces being featured in the exhibit in a variety of mediums: Read the rest of this entry →