September 4, 2011 in Interviews, Literature, Music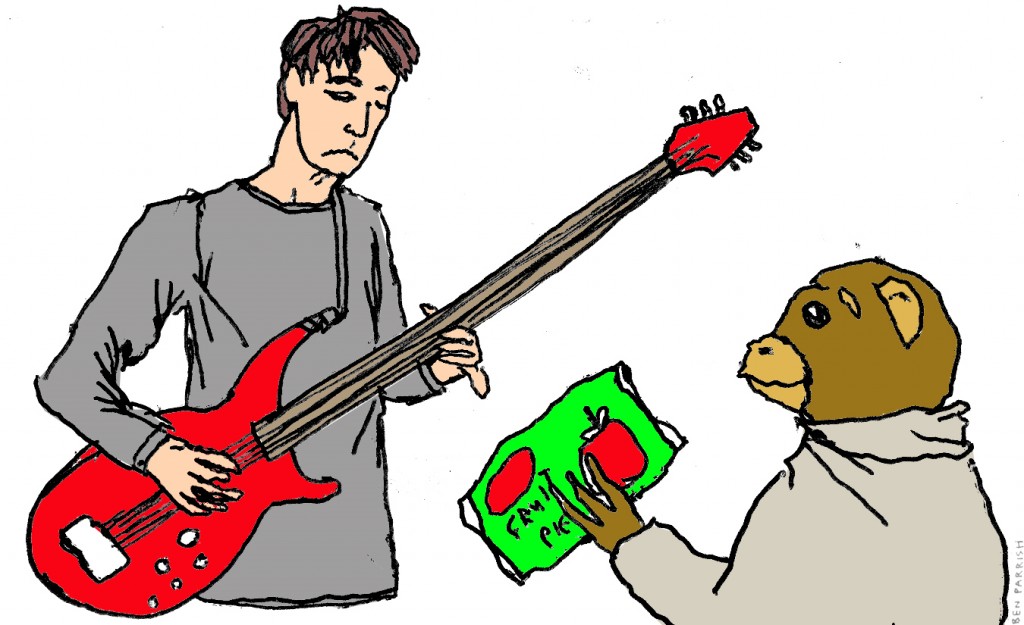 Neil Michael Hagerty is an American guitarist/singer/songwriter/producer who first captured the imagination of the underground music community as a guitarist/contributing songwriter in Jon Spencer's pre-Blues Explosion avant punk band, Pussy Galore.  Following their break up, Hagerty and then-girlfriend, Jennifer Herrema formed the band that he is the most well known for, Royal Trux.  This new project applied Ornette Coleman's musical philosophy of harmolodics to a trashy rock and roll sound equally influenced by the Rolling Stones, Grateful Dead, and Velvet Underground.  The duo released 4 albums and countless singles as the flagship band for the fledgling Drag City Records (their "Hero Zero" single was the very first release for the label) before signing a 3 album deal with Virgin Records, as part of the nineties "indie/alternative rock" corporate signing frenzy.  After their second major label album, Sweet Sixteen, was critically trashed and underperformed at record stores, the Trux were dropped from Virgin and returned to Drag City for 3 albums, two eps, and a singles compilation.  Some time in 2000, Neil Hagerty and Jennifer Herrema split up and the Royal Trux ended.
In 2001, Drag City published a Hagerty-penned comic book called, The Adventures of Royal Trux – Vol 1 #10 that hints at some of the reasons for Royal Trux's split.  This was followed by three albums released under Hagerty's own name – Neil Michael Hagerty (2001), Plays That Good Old Rock and Roll (2002), and Neil Michael Hagerty & The Howling Hex (2003).
In 2004, Hagerty started releasing records under the moniker of "The Howling Hex", with 2005's All Night Fox becoming a personal favorite of mine.  The most recent Howling Hex release, Victory Chimp, is actually a highly ambitious 4xCD (3hr 19 min) audio book version of a 157 page sci-fi paperback that Hagerty originally published in 1997, during his Royal Trux days.  The story centers around a chimp master of the multiverse "rattling the cages of freedom." It's also one of the fucking weirdest recordings I've ever heard in my life.  Seriously nutty stuff…
Along with releasing this newer Howling Hex material, Drag City recently took all of the Royal Trux albums out of print and has been reissuing them -one at a time- on gatefold vinyl, over the past few years.  Another reissue (maybe Accelerator?) is due out in November.
I recently had the opportunity to ask Hagerty some questions about his bands, Victory Chimp, comic books, baked beans, and where the music industry is today.  Some of these questions may dig a little deep, but pretty much every other Hagerty interview that I've found on the internet seems to ask the same questions: "You used to do drugs, huh?" "Why did Pussy Galore cover a whole Rolling Stones album?", "What was David Briggs like?" etc.  That information's been covered.  Hopefully there's something new in here for the hardcore NMH fans and something worthwhile for anyone discovering his work for the first time.