February 28, 2011 in Comedy, Movies / Television, Music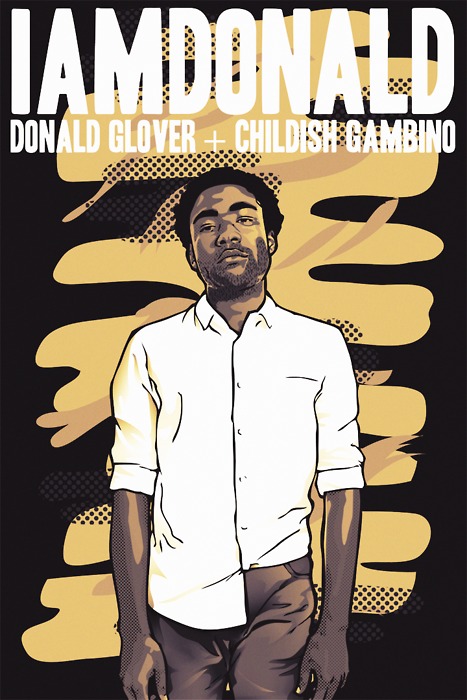 Most people know Donald Glover for his portrayal as the character of Troy Barnes on the NBC sitcom Community.  However, the comedian/writer/actor was already somewhat of a breakout star on the internet and behind the scenes before ever gaining his National fame in front of the television cameras.
The 27 year old comedian first began to accumulate notoriety as part of the sketch comedy troupe, DERRICK COMEDY.  Alumnis of the Upright Citizen Brigade theater in NYC, the team's widespread acknowledgment really began to pour in after posting such popular original Youtube skits as "Bro Rape" (feat. Bobby Moynihan – now of SNL) and "Blowjob Girl", starring Ellie Kemper (aka: Erin from The Office).  DERRICK COMEDY even created the feature-length comedy, MYSTERY TEAM, which co-starred Moynihan, Kemper, and Aubrey Plaza (Parks and Recreation, Funny People, Scott Pilgrim VS The World) and was accepted into the Sundance film festival.  It was his starring role in that film, which eventually resulted in him being contacted to play Troy on Community.
Right before graduating from New York University in 2006, Glover was contacted and offered a position as a writer on the, then startup, television program 30 Rock.  It was a daunting task, but one that he was hugely successful at, developing the character of Toofer, writing the majority of the dialog for Tracy Morgan's character throughout the first season, and gaining a nomination for a Writer's Guild of America Award for his work in 2009.
His decision to leave the writing cast of, arguably, one of the best comedies on television, was a ballsy one, but it is one that has worked in his favor.  Now recognized for his talents as a force in the world of standup and acting -as well as for his campaign to get a casting audition for Spiderman- Glover is taking a multi-level, multi-media, nationwide live show on the road.  Also performing will be his rapping alter-ego, "Childish Gambino"; a name which was automatically generated for him by a WU-Tang "Wu-Name" application, back in the day [I believe that, when I did it, mine was "Fishmonger-X"] Read the rest of this entry →