January 10, 2012 in Interviews, Music, Technology, With Video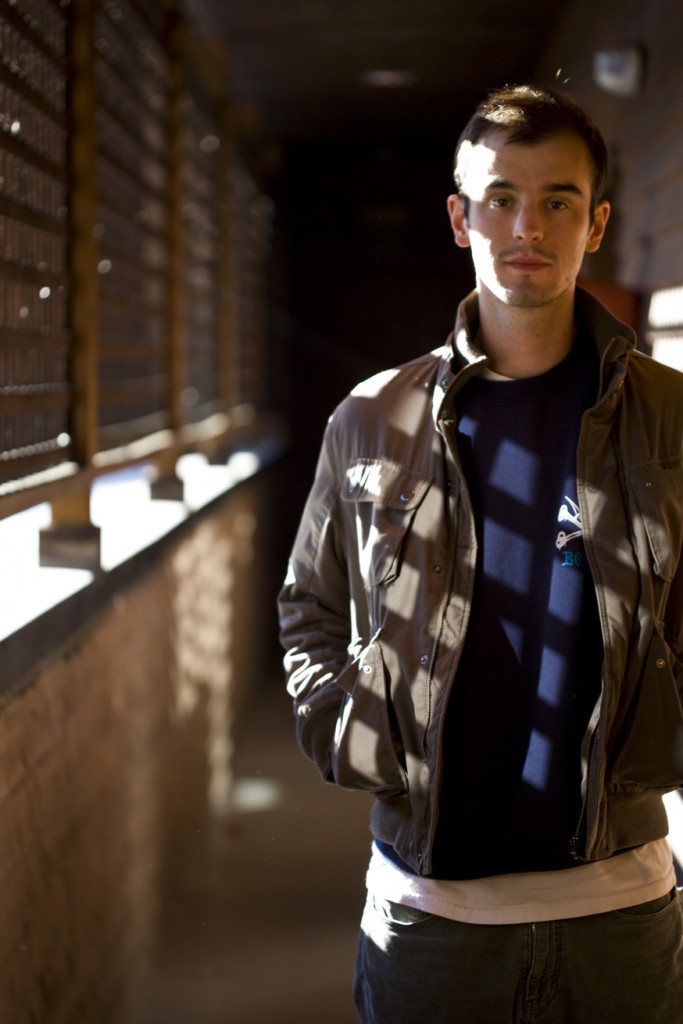 Alex Osuch, who records under the moniker of DJAO, is a member of the Pacific Northwest electronic music label/collective, Dropping Gems.  He is a relatively new artist making his way into the Seattle music scene, but with the release of his first solo EP, Wuhn and his more recent collaborative EP in the No Northwest series, he has been getting a lot of attention.  A promising up and comer, Osuch creates music that has a distinctive tone and that crosses genres.  Though he works with the tools of electronic music, he has a quality that appeals beyond his media.
Electronic music is not my genre of expertise, so it came as a surprise to me when I heard AO's soothing and ambient tones on his solo release.  I had the good fortune of then, seeing him live at the Dropping Gems Showcase at Decibel Festival, where he was joined by friend and frequent collaborator, Zuri Biringer, whose lilting guitar riffs added a grounded sense of nature, invoking images of sky and water.  It's impossible to listen to the Seattle native's sound without being drawn to the beats.  However, while they ultimately drive the music forward, they aren't the primary focus of the songs, which create a vivid mood through crooning vocals, guitar, and keyboard.  In combination with some incredible imagery that accompanied the performance, the set was nearly transcendent.
Not long after his show that night, I was able to sit down with Alex to discuss his development as a DJ and find out where he draws his inspiration from.  His ambient sound was a divergence from the sounds that I had heard from him previously and I had many questions.  Eloquently and in fascinating detail, he was able to give me answers to questions that I didn't even know that I had.  To an electronic media newbie, like myself, I found him to be incredibly informative and insightful; even providing hints on where to start my own exploration of the vast genre.  In the end, he was even so helpful as to give a demonstration of how he creates his unique style.
The following is the transcript from that conversation. Read the rest of this entry →